SERVICES AND ASSISTANCE
Spálovský, a.s. offers a full range of services in production and delivery of low and high voltage switchboards, switchboard cabinets, and electrotechnical components.
The quality of the offered services is verified and certified as part of the ISO quality management system implemented at the production facility.
RANGE OF SERVICES offered with LV switchboards
Network analysing – measurement of voltage, current, frequency, active and reactive power, power factor, etc.
Consultancy for switchboard design directly at the customer's site, investor's premises or design contractor.
Regular checkups of working switchboards at set terms and prior to expiry of their warranty period.
Operative dealing with practical problems or breakdowns of distribution systems followed by evaluation and design for mitigation, remedial measures and technical solutions.
Theoretical and practical training of switchboard operators on the site prior to commissioning.
Technical support during design, planning, operating tests and during trial operation.
Delivery of actual implementation documentation in electronic version.
On-site contract preparation (during reconstructions, replacement of instruments or entire distributor cartridges).
Specialist in low voltage substation retrofitting.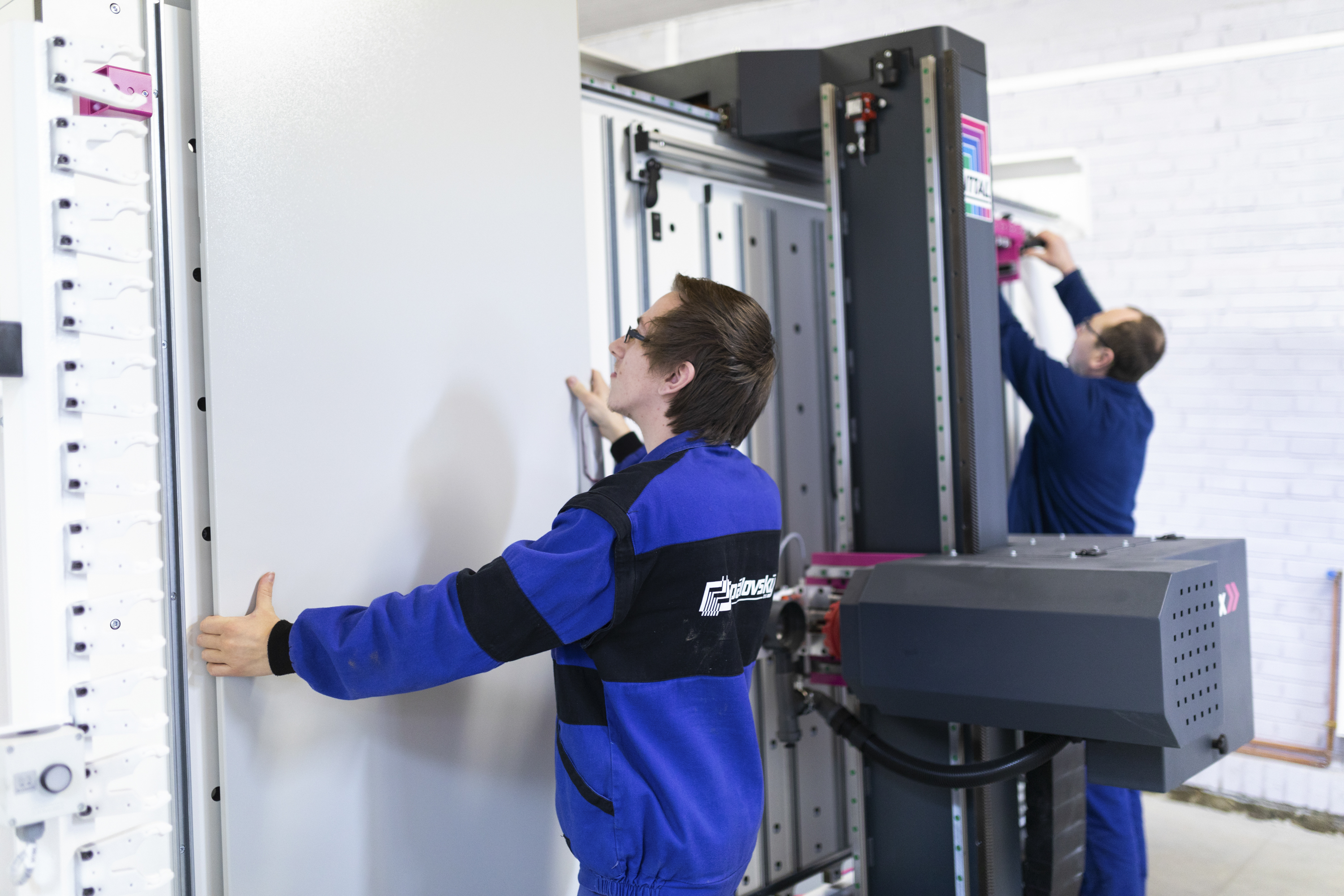 RANGE OF SERVICES offered with SM6-24 HV switchboards
Full design solution for new SM6 switchboards or for addition of fields to an existing set, with possibility of on-site consultation.
Price quotation and technical specification.
Documentation work, compliance with the conditions for connection of distribution systems.
Manufacturing of SM6-24 fields in compliance with Schneider Electric standard.
Setting up normal protection functions.
Optional addition of a typical/atypical low-voltage extension per field, optional perforation on requested sides of the extension.
Possibility of upgrading the existing SM6 switchboard with auxiliary contacts, motor, or button and signal controls.
Replacement of MTP and MTN in the measurement field.
Production of pedestals and frames under the SM6.
Sale of RM6, SM6-36, SM AirSet, RM AirSet.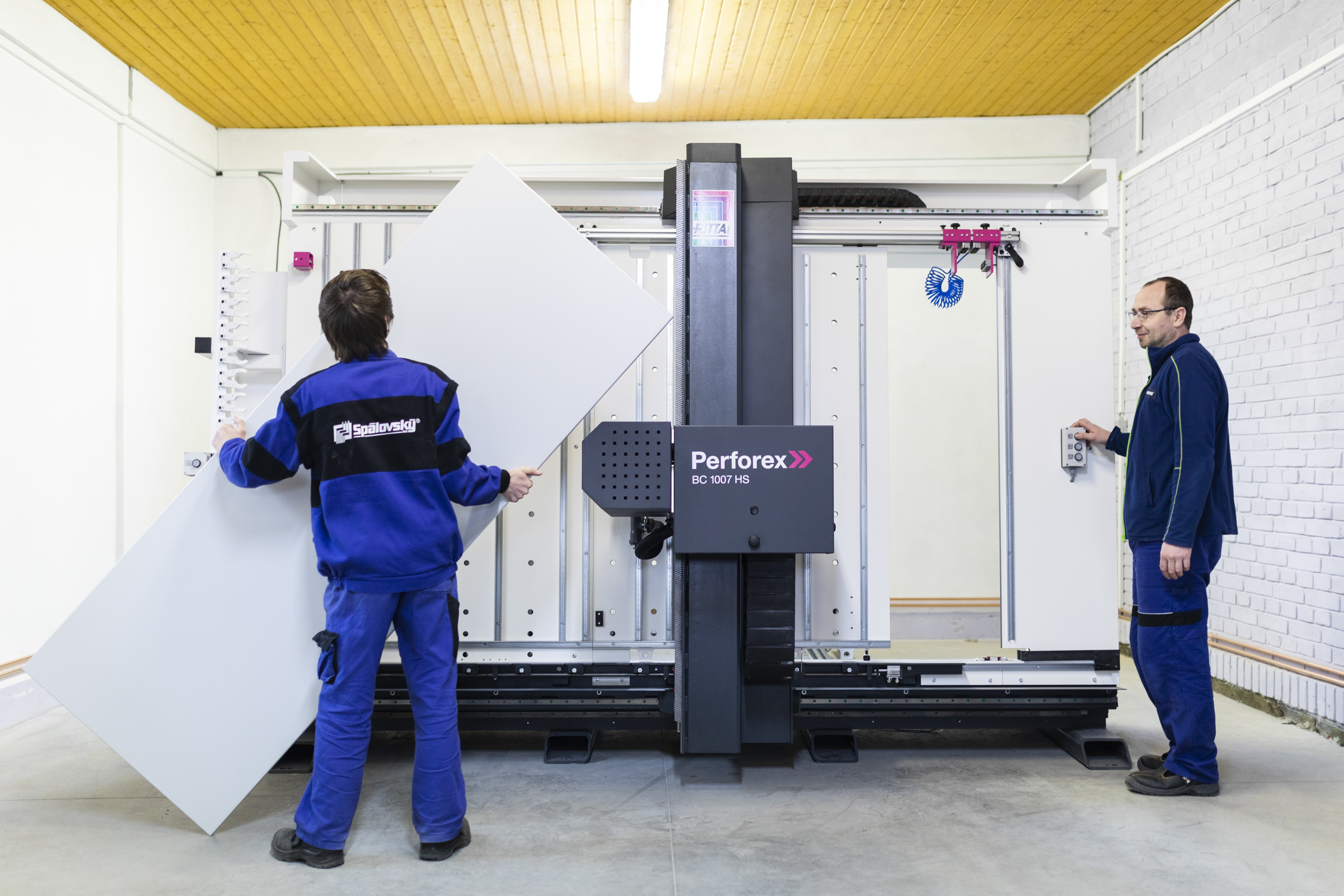 TECHNICAL EQUIPMENT
Measuring devices for low and high voltage.
Hydraulic equipment for bending, splitting, and perforating ALFRA-type busbars, special hand tools with torque tightening and cable loop crimping.
Besides the standard measurements and standard tests, we also measure the heating of busbar joints during the production of our switchboards.
Equipment for mobile processing of CU strips up to 120x10 dimension.
Perforex milling machining centre. Drilling of 2.4 – 11 mm holes for ventilator fans, air-condition, grommets, and control elements. Milling of larger circular openings, cutting of metric threads in M3 – M10 range. Installation of mounting panels with cable canals and DIN rails according to installation plan.
DURMA AD-R 25100 CNC press brake.
Laser engraving. We do laser marking and engraving of glass, plexi glass, adhesive films and double-layer plastic with a choice of base and letter colours. Supported formats include dwg, dxf and cdr curves.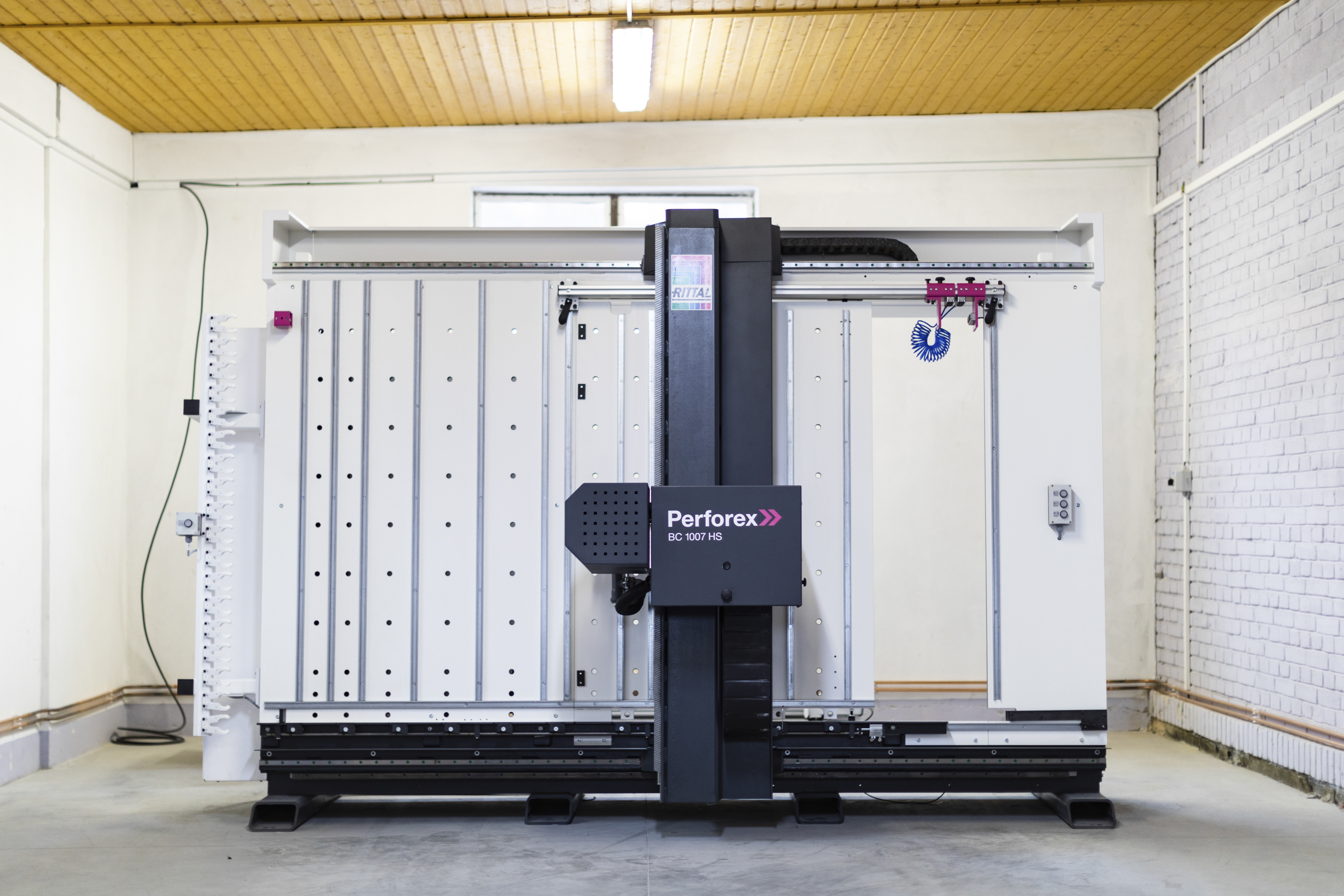 SERVICE VISIT
Service visits are always individually planned according to the specific situation.
TRANSPORT
Transport requirements are dealt with individually according to customer's needs.